Litigation Associate:
Md. Abdul Azim is a 'Barrister at Law' of Lincoln's Inn of London, UK. He obtained Post Graduation Diploma in Law (PGDL) from Northumbria University, UK and earned his LL.B Degree from University of London, UK. He also completed LL.M in International Commercial Law from Northumbria University, UK.
Mr. Azim is an Advocate of Supreme Court of Bangladesh. He got diversified experience in Writ, Corporate, Banking, Company and Arbitration matter.
He is an Adjunct faculty of Law Department of Bangladesh University of Professionals (BUP) and regular guest speaker of Detective Training School (DTS), CID, and Bangladesh Police. He is also an Editor of Law Journal BD (www.lawjournalbd.com). He is also Executive Director of Peace & Justice Foundation.
Litigation Associate:
Mr. Saifullah Mohammod Kausar: Mr. Kausar holds LLB (Hons.) and LLM from Chittagong University. He has expertise in both banking documentation and litigation involving realization of defaulted loan. Advocate Kausar has experience in conducting suits in relation to employment and labour laws.
Litigation Associate:
Mr. Bijoy Sarker: Advocate Bijoy completed his LLB (Hons) and LLM from South East University. He specializes in convincing and currently leading the documentation department of Capital Law Chamber. Advocate Bijoy is a company and family law expert and also regularly conducts litigation matters particularly of NI Act suits
Litigation Associate:
Ms. Shahinur Akter: Advocate Shahinur completed her degree in LLB from National University. She enrolled as an advocate in Judges' court since 2009 and worked under Advocate of Supreme Court Mr. Sheikh Sirajul Islam. She also worked extensively in litigation department of Hasan and Associates, a corporate chamber headed by Barrister M. Ziaul Hasan. She is currently working in Capital Law Chamber and handling both documentation and litigation matters.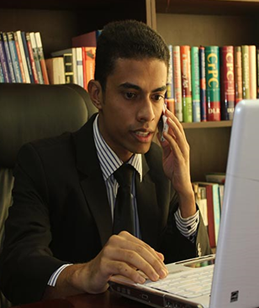 Litigation Associate:
Mr. Mahfuzur Rahman (Shimul): Advocate Mahfuz holds LL.B and LLM from Dhaka International University. He worked in Hasan and Associates for a few months before joining Capital Law Chamber. Mr. Mahfuz is an expert in drafting security documentation for banking and other financial institution. He has also firm commands in company and tax matter.
Litigation Associate:
Mr. Sayed Abdur Rahim: Advocate Rahim holds LLB (Hons.) from University of London, UK and LLM from Eastern University. He enrolled as an advocate in 2012 and currently handles the litigation matters relating to NI Act and Artha Rin Suits in Capital Law Chamber. Besides, Advocate Rahim also has considerable experience in banking documentation.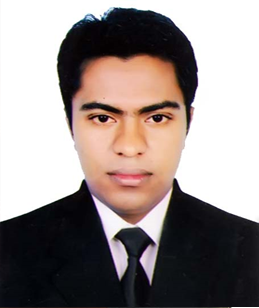 Litigation Associate:
Mr. Md. Razib Miah: He graduated in LL.B (Hons.) and LL.M from Prime University, Bangladesh. He is a quick learner and able to cope up the critical situation in his level best. He has the specific vision towards goal. We are happy to have him as an Intern with us.